News reaching me now, states that Kate Middleton (Duchess of Cambridge) just gave birth to a bouncing baby boy...yipppieeeeee. The baby weighed 8lbs 6oz and was born at 4.24pm, the palace said. "Her Royal Highness and her child are both doing well and will remain in hospital overnight," Kensington Palace said in a statement. "The Duke of Cambridge was present for the birth. The Queen, The Duke of Edinburgh, The Prince of Wales, The Duchess of Cornwall, Prince Harry and members of both families have been informed and are delighted with the news.......Congratulations to them both.
See the official announcement below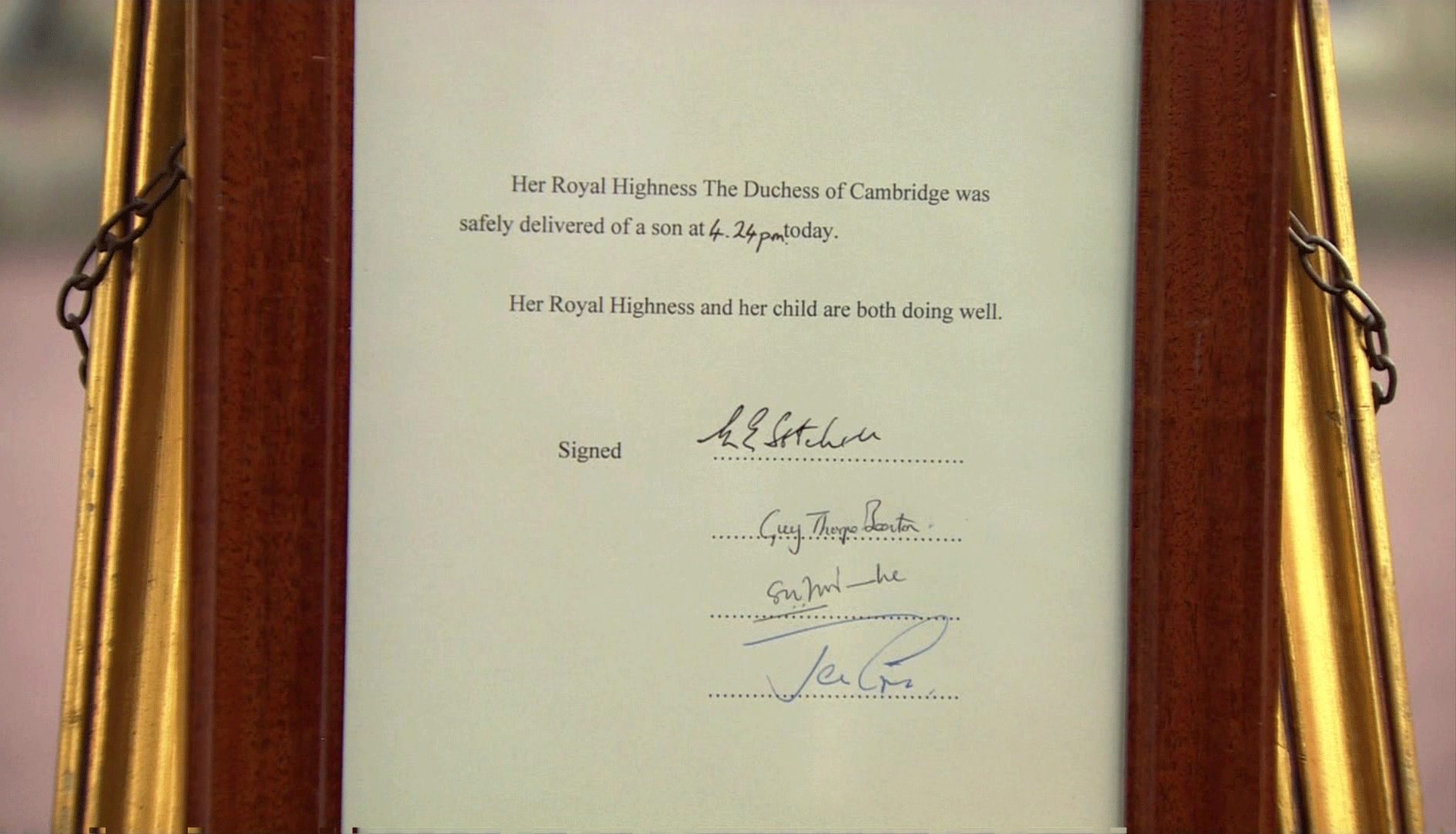 And the Prince of Wales, in a separate statement, said he was enormously proud and happy to be a grandfather for the first time", adding that it was "an incredibly special moment for William and Catherine".
Prime Minister David Cameron said on Twitter:
Deputy Prime Minister Nick Clegg said on Twitter: