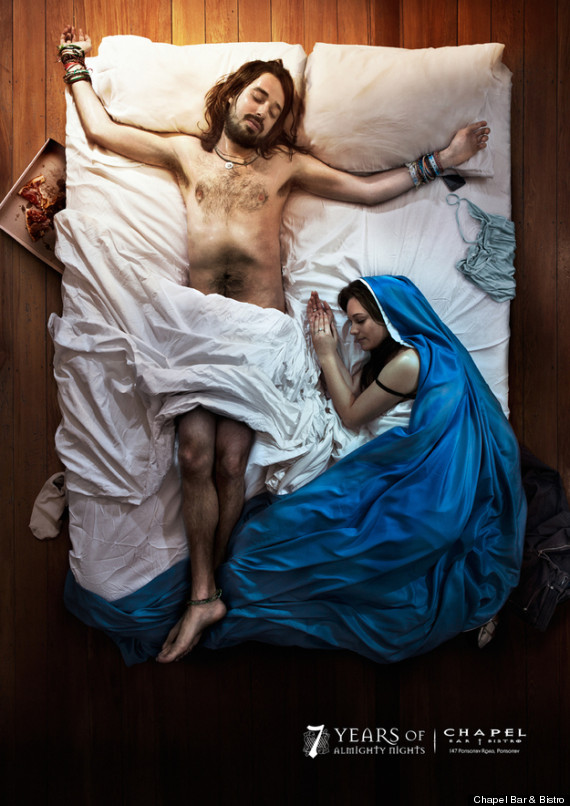 Chapel Bar & Bistro, located in Ponsonby, a suburb of Auckland, New Zealand, is celebrating its seventh anniversary. In honor of "seven years of almighty nights," Chapel released an ad depicting "Jesus" and "Mary" in a compromising position. In the ad, a rocker-type man with long, shaggy hair and layers of bracelets portrays "Jesus." He lays sprawled out on messy bed strewn with tangled sheets. His arms are stretched and his feet are crossed, echoing the crucifixion. Beside him lays "Mary," curled up at his torso with her hands folded in a sort-of prayer and a blue sheet covering her head and body. Clothes are tossed around the room and a half-eaten pizza is left in a box on the floor.
The shocking ads may be working. Owner Luke Dallow says Chapel has been "creating miracles since 2005," with a string of devoted celebrity and local fans, and various awards to its name, according to Voxy.
click
HERE
to see more shocking ads by the chapel bar & bistro.